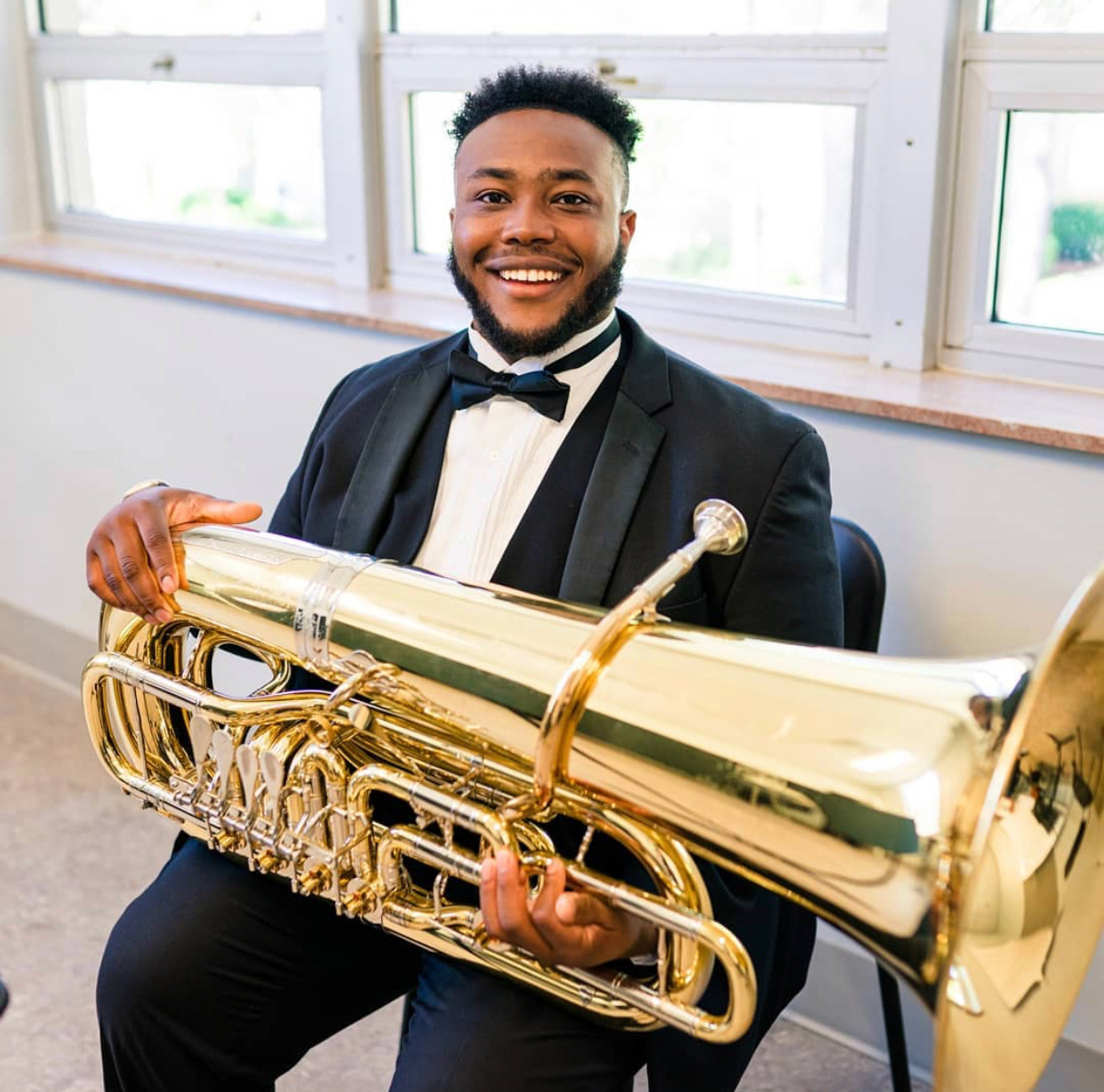 I believe the goal of teaching at the collegiate level is to prepare students to thoughtfully contribute to society by developing expertise in their chosen field. With music, we are teaching intangible concepts that have a very tangible impact on our world. At every junction of our lives, music comforts us, guides us, and inspires us. It is my duty as a teacher of music to ensure that students bring the skills derived from their music degree to any field in which they aspire to work.
            Flexibility as a musician has always been my personal goal. During my undergraduate studies, I was encouraged to not only practice the hours deemed necessary for a performance major, but to explore opportunities in music outside of preparing for an orchestra job. I encourage my students to do the same by practicing improvisation, honing their entrepreneurial skills, and investigating the extramusical duties that go along with being a musician. If there is a piece they want to play and it isn't written for their instrument, I embolden them to create their own arrangement. A career in music will be more fruitful and encompassing if students can wear many hats and wear them well.
            Curiosity in life is a value I hold in highest regard. I aim to instill this value in my students by encouraging a tremendous amount of listening. Discovering new genres and artists outside of the low brass world helps the ears and mind grow. I also encourage that students apply their curiosity to their academic courses. By diving deep into their studies, they can reflect classroom concepts in their music making during lessons and ensembles.
            As a tactile learner myself, I understand that we all absorb information differently. I am always searching for ways to explain concepts through metaphor, demonstration, or even techniques that allow the student to realize their potential without being necessarily conscious of it. Teaching is not one-size-fits-all.
            Community is key in combatting the stress and rigor of pursuing a career in music. Fostering a culture of positivity and peer encouragement in my studio is of utmost importance. Having performance classes in which each member performs, regardless of major or year, is essential in developing the confidence to play for a larger audience. Studio members are guided to express their comments in a positive and productive manner, not only to help bolster the security of the performer, but to also show them that there is something to be learned from everyone's playing. My strategy for this in applied teaching is to catch the student doing something well and build on that to help strengthen their sense of security as a musician and learner. This is a quality I strive to pass on to future teachers. Progress comes from being lifted up, not put down.
            Community is also an essential aspect in building a studio. I plan on reaching out to educators and asking for opportunities to work with their students. I aim to perform in the community as much as I am able so that I may be known locally. While local recruiting is my priority, I know that recruiting never stops. I participate in regional, national, and international events with the intention of best representing the institution I serve.
            Another way I choose to strengthen community and allocate more performance opportunities is through Tuba/Euphonium Ensemble. I discovered the amazing benefits of this unit during my master's degree. By putting players of all skill levels next to one another, studio members not only get to play and interact with others that they don't typically do in their large ensembles, but are also given the opportunity to create music together with parts that are typically more demanding than those offered in large ensembles. All members of the studio are offered valuable knowledge in the realm of teaching a group and addressing group-specific issues. I also give students the chance to conduct the ensemble so that they may further their educational training. This gives me a chance to make an example of my ensemble skills instead of simply discussing them. Some of my brightest moments came from sitting next to players better than me in T/E Ensemble. The students are afforded an opportunity to work hard together and create something worth presenting.
            Ultimately, I aspire to create a community of thoughtful, curious, and driven individuals. Through shared musical experience and rigorous but rewarding study, I hope to create a more well-rounded future generation of musicians, educators, and otherwise.